Aboriginal & Torres Strait Islander Breast Screen Clinic
Event Start :
November 26, 2018 9:00 am
Event End :
February 26, 2018 11:00 am
Venue :
BreastScreen Qld, Caloundra Hospital, West Terrace, Caloundra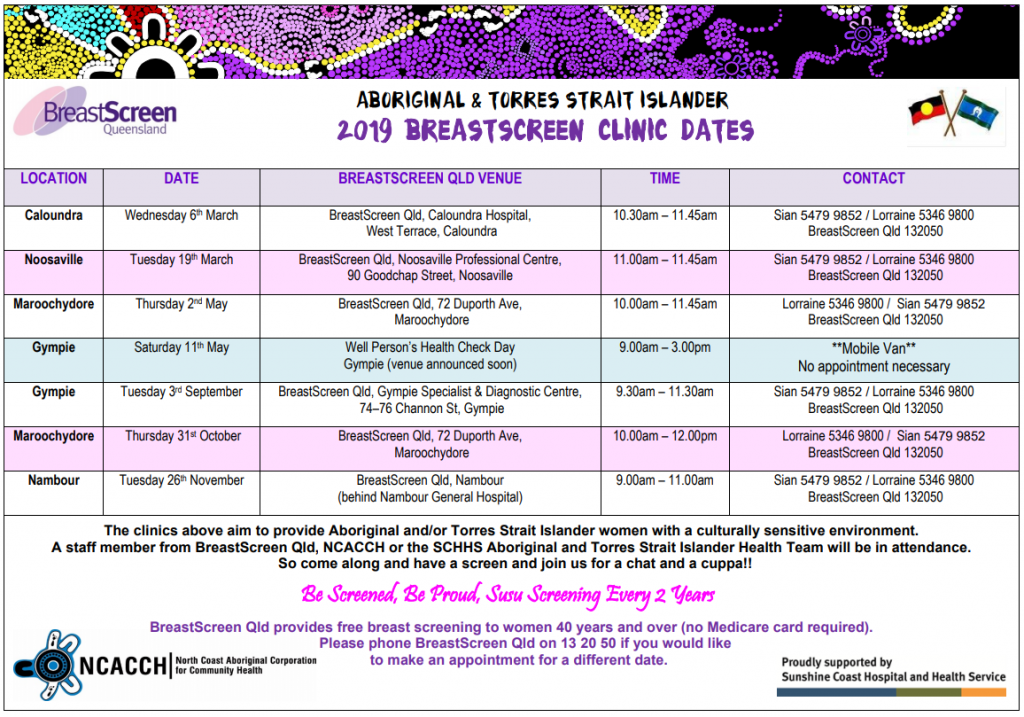 Breast Screen Clinics
If you are 40 years and over and haven't had a Breast Screen in the last 2 years, please come and join us at one of our Aboriginal and/or Torres Strait Islander Breast Screen Clinics.  You can download the flyer here 2019 Breast Screen Clinic Flyer dates or contact BreastScreen Qld on 13 20 50.  If you have any breast changes or concerns your please contact your GP or if you have any questions please give us a call on 5346 9800.