Imaginative play matters
NCACCH are attending "Play Matters" and invite you and your jarjums to participate in the Free Imaginative Play Day event on Tuesday the 8th November 10am-12pm @ 1 Mons School Road, Buderim.
The staff can't wait to meet you and look forward to saying hello!
Please scan the QR to register your attendance.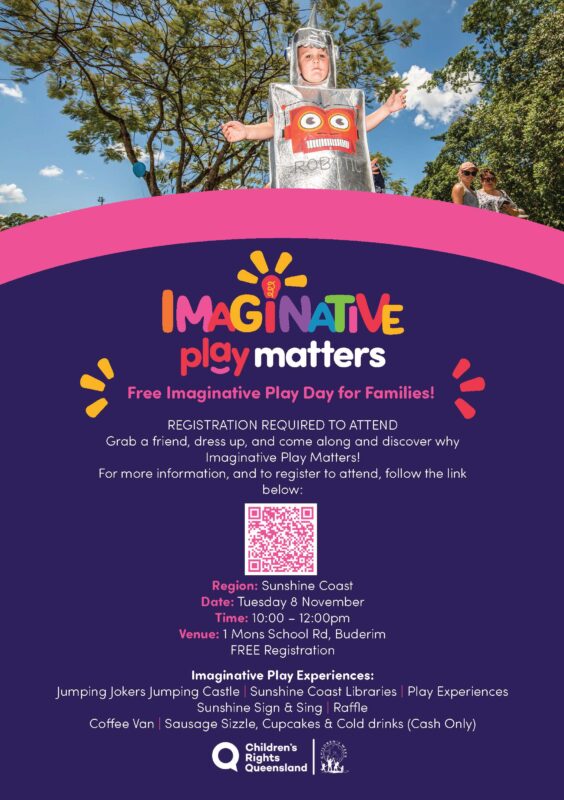 View Details