What's On
OFFICE CLOSED
NCACCH Birtinya and Aboriginal Medical Centre (AMS), Gympie will be closed from 2 pm on Friday 2nd December and reopen again on Monday 5th December.
For a health emergency please call 000.
If you need an urgent referral please click this link to find our nearest community referrer https://ncacch.org.au/our-services/allied-health/"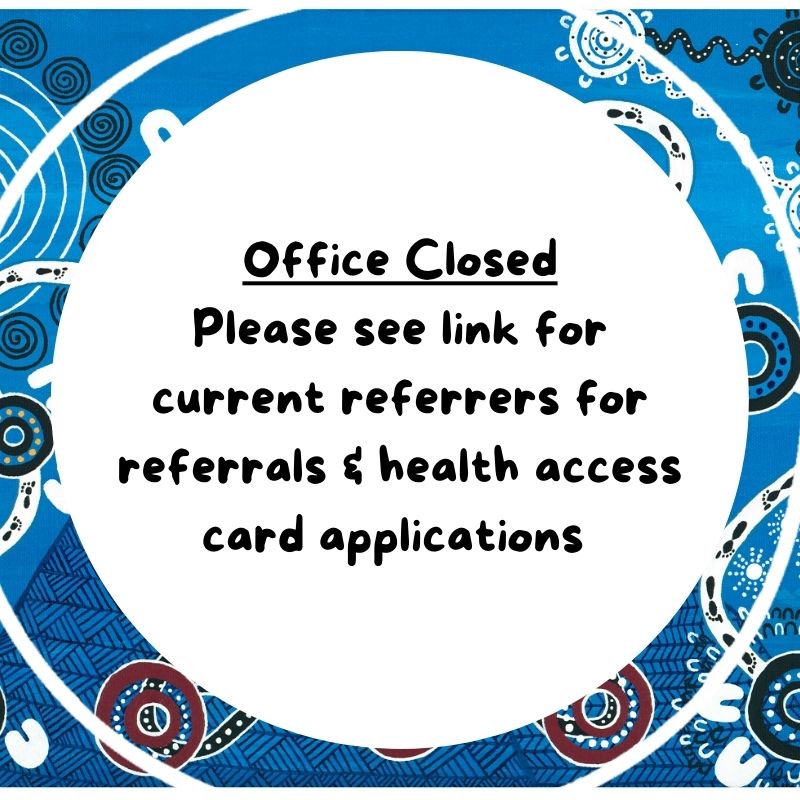 We invite you to get vaccinated at our Aboriginal Medical Service (AMS), Gympie on
Monday 5th December from 9.30 am to 3.30 pm.
Please call 07 5329 5872 to book an appointment.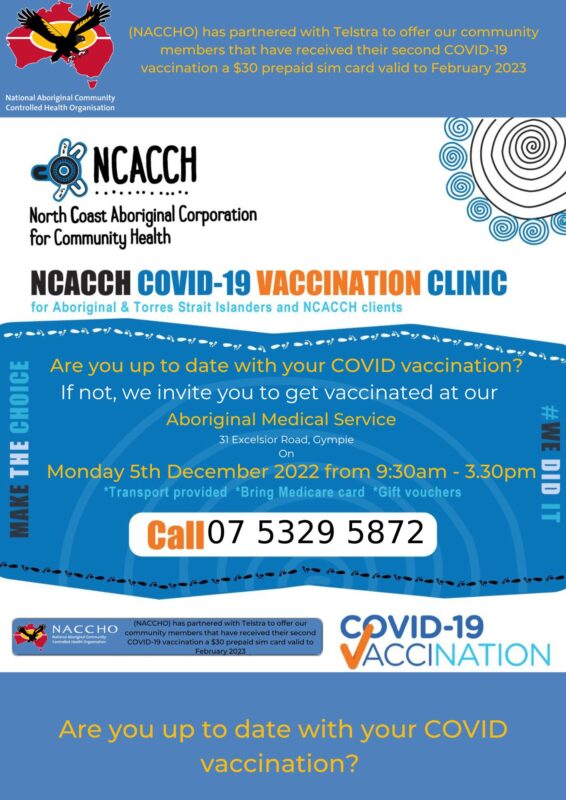 Our final Men's Group (over 16 years) for 2022 will be at Muller Park Bli Bli Fishing Day on Thursday 8th December from 10 am to 2 pm.
Please bring your own fishing rod and a chair.
RSVP: NCACCH on 07 5346 9800 by Tuesday the 6th December 2022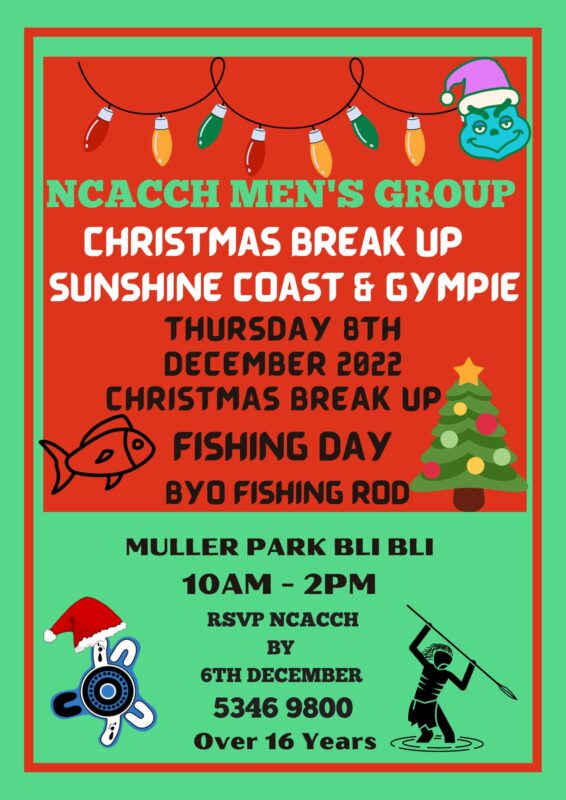 Gympie Family Hub Christmas Party
2 O'Connell St, Gympie
13 Dec 10.30 am to 1 pm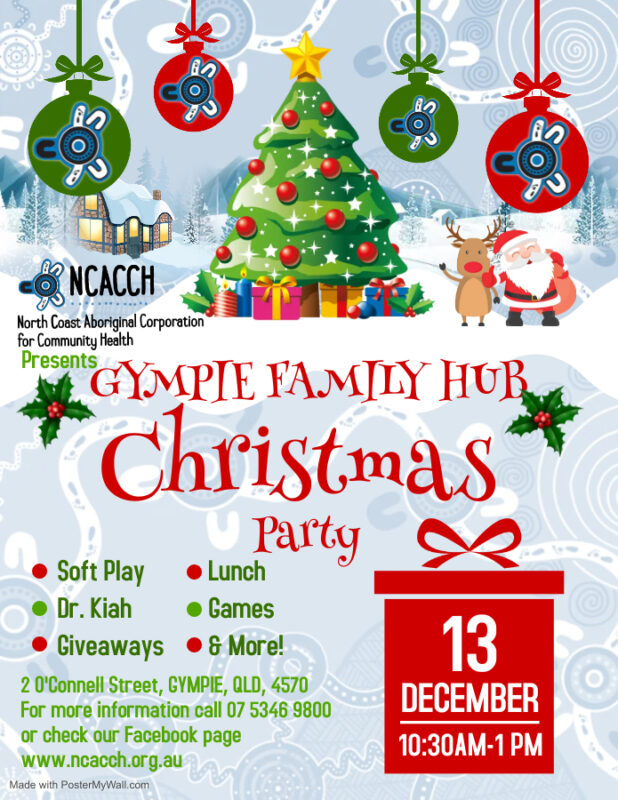 Sunshine Coast & Gympie Women's Group Christmas Break Up 15th December 2022
Emu Feather Art
Coolum Civic Centre, 2-4 Park Street, Coolum Beach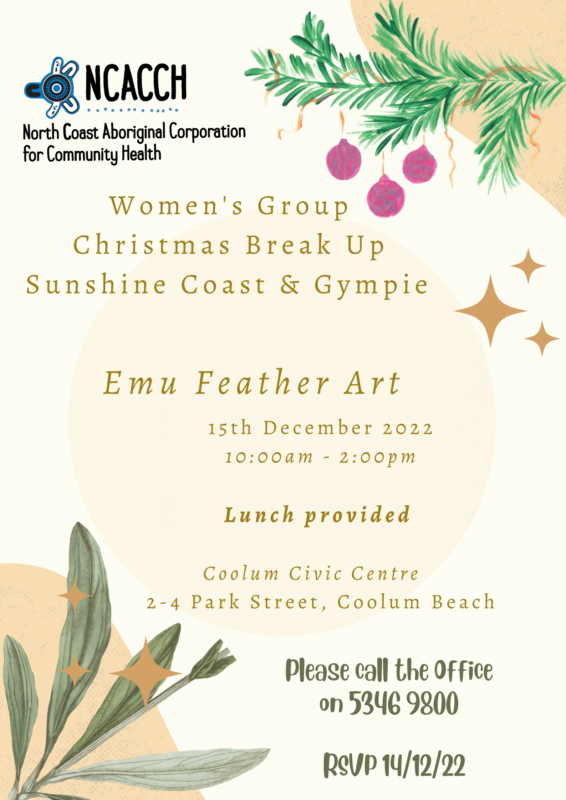 We thought you may like to see old "whats on", as there may be an event you may wish us to do again. Please do not RSVP to the below.
Read More
Aboriginal and Torres Strait Islander COVID-19 Vaccination Program – This program is funded by Department of Health, Australian Government and Queensland Health for Aboriginal and Torres Strait Islander community members. For more information please click here 2022 COVID-19 Vaccination Clinics Aboriginal...
Read More